While we haven't been in business for 18 years…our sole proprietor(Brandon Gordon) discovered his love for technology at a very young age. At the age of seven, because something was wrong with his Windows 95 Packard Bell computer, Brandon took it apart in hopes of discovering what the issue was.  When his mom entered his room and saw the computer torn apart in pieces on the floor, she said "If you can't put that computer back together, you don't get one anymore!"
Ever since that day, Brandon has devoted a large amount of his time to keeping up with technology, the issues that plague certain devices, and the best way to go about repairing these issues.  In that time Brandon has also expanded his knowledge to include more devices, has built  several websites, and setup several small servers and home networks for people.
Brandon has worked for Transamerica for the last five years in various IT capacities expanding his knowledge even further, and currently works full time repairing issues that arise in their retirements system by writing SQL queries to correct them.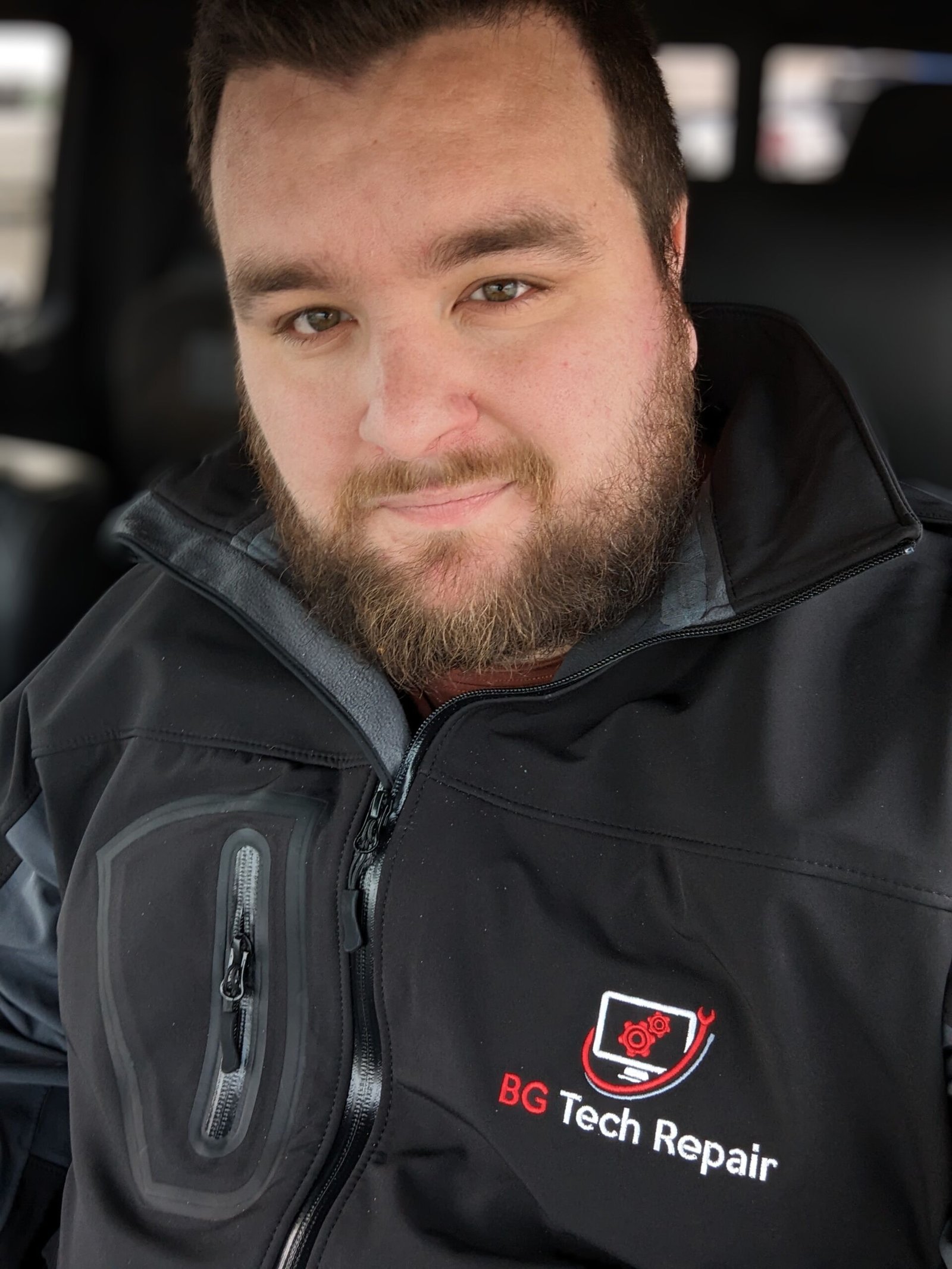 BG Tech Repair Terms of Service
By Allowing BG Tech Repair to repair your device, you are agreeing to the following terms.
Payment is due upon completion of the repair service. BG Tech Repair reserves the right to request some funds up front depending on the service, and the parts that are needed to complete the service.
Failure to pay for the service will result in BG Tech Repair's continued retention of your device, until such time as payment has been made, no exceptions.
Any device that remains in BG Tech Repair's possession for 90 days or greater, becomes the property of BG Tech Repair, with the exception of devices that are still being repaired. If the repair/diagnosis has been completed, and payment for the repair has not been completed, and the device is in BG Tech Repair's possession for 90 days, it becomes the property of BG Tech Repair.
Customers are solely responsible for the disposal/recycling of old non-working parts that result from a repair. If the customer desires, they can pay a one time fee of 10 dollars for disposal/recycling of old parts, unless otherwise discussed during terms of the transaction.
All PC repair services come with a 90-day workmanship guarantee. Should something go wrong with a device due to installation error, or poor work, BG Tech Repair will correct the error for free within 90 days of the transaction completion. Please note that part defects are NOT covered under this policy, and BG Tech Repair will not offer replacement parts, at no cost to the customer.
All website creation transactions require a 50% deposit before work is to begin on development of said website.
Customers who want a website created are solely responsible for the health and upkeep of their hosting accounts from whom they purchase service(Godaddy, Hostinger, BlueHost, etc.)