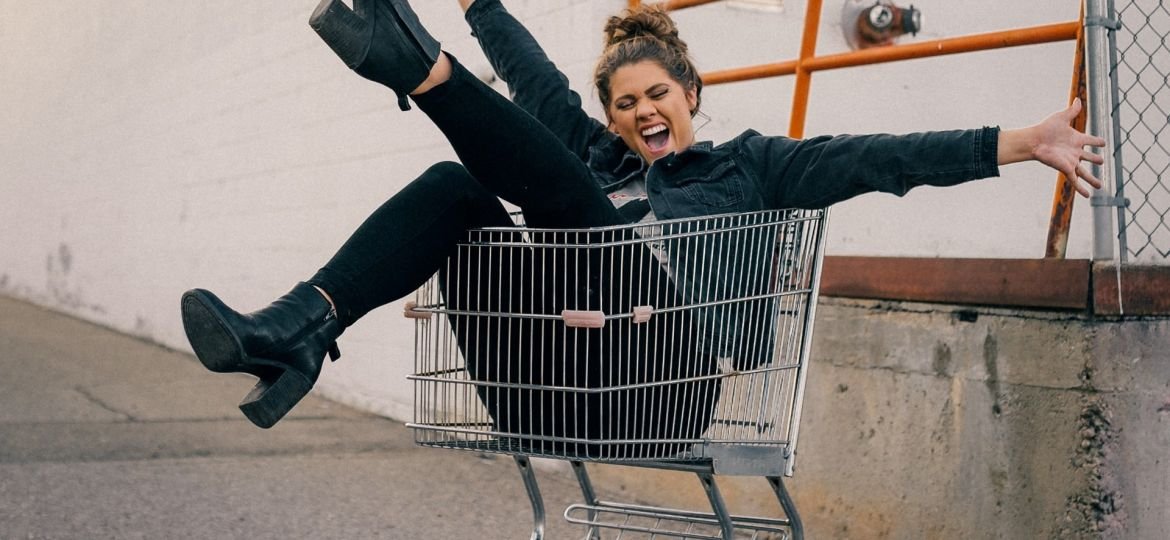 This black Friday you're probably out searching for the best deals for your kids, family, and other loved ones. I've decided to help by putting together a list of deals which I think may be the best of the season for a couple of different product categories, and the best in each store! Read on to get the best bang for your buck!
Store One: TARGET
Target has some decent deals this year, and while they may not be as solid as most other years, here's my favorites that they have.
The first on the list is this little ASUS 14″ Laptop. Now this isn't a laptop built for gaming, or even writing up word docs, but if you have loved one searching for a little computer to search the web, check email, and maybe watch a little YouTube, this is the best bang for your buck. This laptop typically runs 239.99 but packs in a full HD display, 4GB of RAM and 64GB of storage Space. Now I know the storage space isn't that much, but this is a 159.99 laptop, so you're getting what you pay for(at least while it's on sale). The laptop also comes with a MicroSD card slot to expand your storage capacity if you so desire, to give yourself a little breathing room when it comes to storing documents.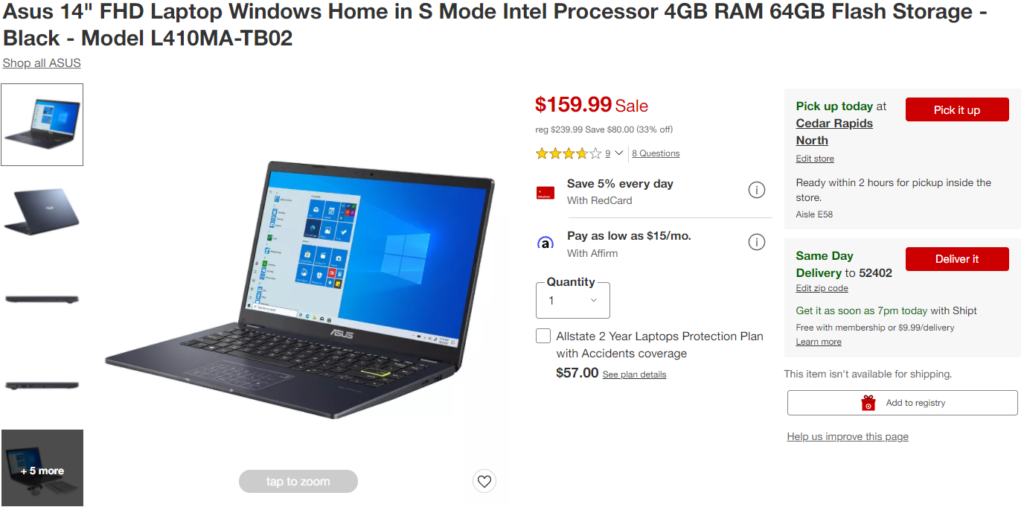 The Second of Target's deals is this mid-range laptop. This Acer Aspire 15.6 inch laptop features an Intel Core i5 10th Gen Processor(now a two-year old, but well functioning CPU), 8GB of RAM and a 256GB SSD, with room for upgradeable/expandable storage. While this is a manufacturer refurbished deal, this is a wonderful laptop, and will serve most kids doing schoolwork, playing some basic games, people editing photos, and videos. This computer can run about 2-3 programs at a time, and won't bat an eye if you collect open tabs on Chrome. Coming in at 449.99 this is a 180 dollar discount of the typical price of 629.99.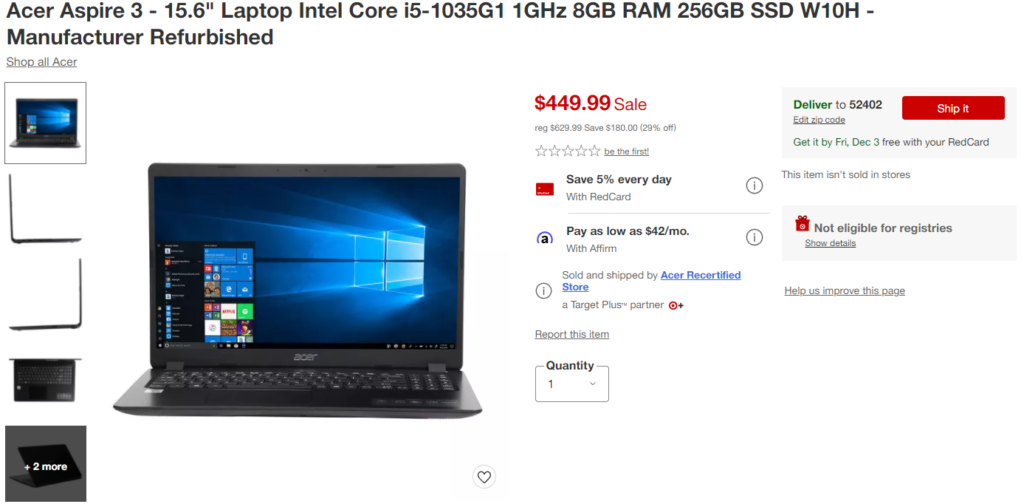 The last of Target's deals that are laptop-related is this gaming laptop. This MSI Pulse laptop comes loaded with great features. Right out of the gate, this laptop comes with a 144Hz display which is great for gamers who need high frame rates, or video editors who want more precise frame by frame editing capability. This laptop touts an 11th Gen Core i7 processor, 16 GB of RAM and a 1TB NVME SSD. This means that the laptop will operate at lightning-fast speeds, handle just about anything you can throw at it, and ask for more. This laptop is on Sale from 1,149.99 down to 999.99, and while this isn't a huge price drop, the value with a RedCard discount is more than you could ask for.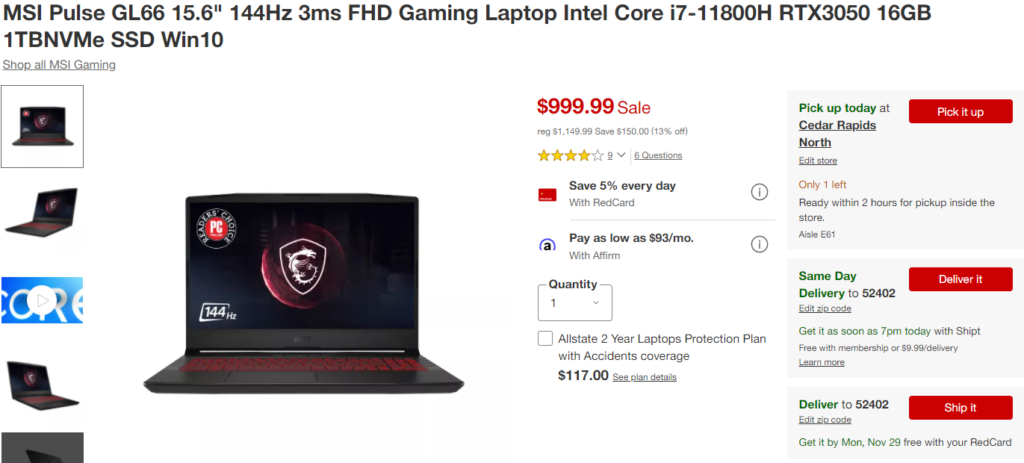 BEST BUY
Best Buy didn't really pull out all the stops this year when it came to laptop shopping, so while I'm still going to show you low, mid, and high range laptops I believe are a good deal, please know that these are just the best deals within Best Buy on these computers, and not necessarily the store I'd purchase from. As always, while at Best Buy…look for those open box items, as they tend to give you the absolute best bang for your buck.
This HP 15.6 inch laptop is the best low-end laptop that I'd recommend this holiday season at Best Buy. For 329, you actually get a decent amount. You get an Intel Core i3 processor(which is Intel's lowest of their Core Series Processors), 8GB of RAM which is fairly standard, and a 256GB SSD. These make for some solid components, and this laptop would tackle most basic operations such as surfing the web, or typing documents, etc., it just wouldn't handle more than 2 processes simultaneously very well. This laptop would be worth snatching up this Christmas at a whopping 170 dollars off its retail price.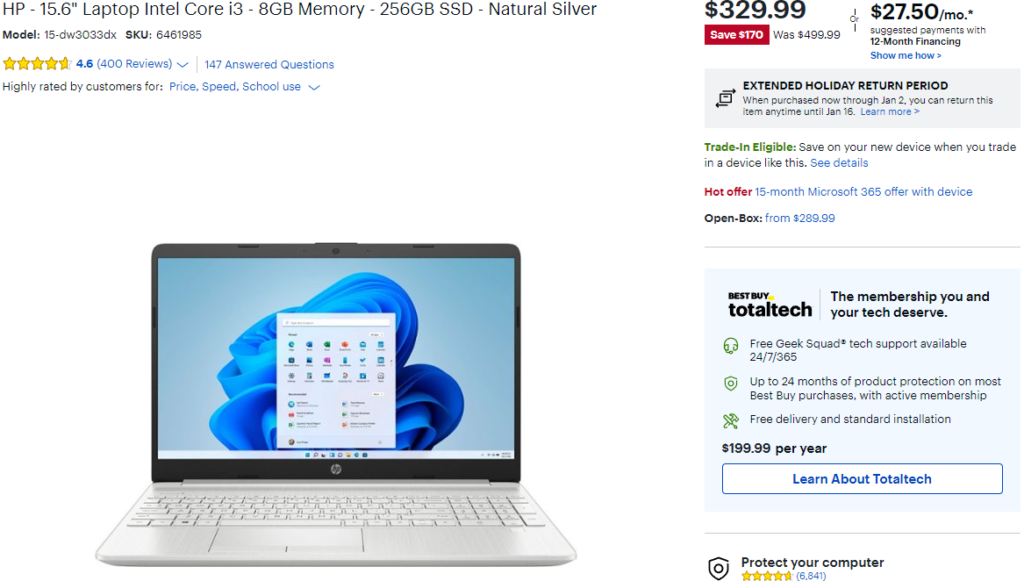 This next laptop is such a great deal, I'm not sure I want to share it! For a mid-range laptop this next one knocks it out of the park. This Dell Inspiron Laptop, is a 14 inch power house, with an AMD Ryzen 5 processor, 8GB of RAM and a 256GB SSD. This thing will handle almost all processes you can toss at it, will be good for photo editing, surfing the web, light gaming, writing papers, creating presentations, and more. At 599.99 you're saving 200 dollars over its normal retail prices of 799, and it's worth every penny.
This last deal is a doozie. This 13.3 Inch Samsung Galaxy Book Pro features a 360 degree(meaning it opens up and flips over) hinge assembly, an Intel Core i7 processor, 16GB of RAM and a 512 GB SSD. This features the 11th Gen Intel processor, and is set at a whopping 500 dollars off retail for Black Friday only, so if you're interested, or have been eyeing this one for some time, now is the time to buy.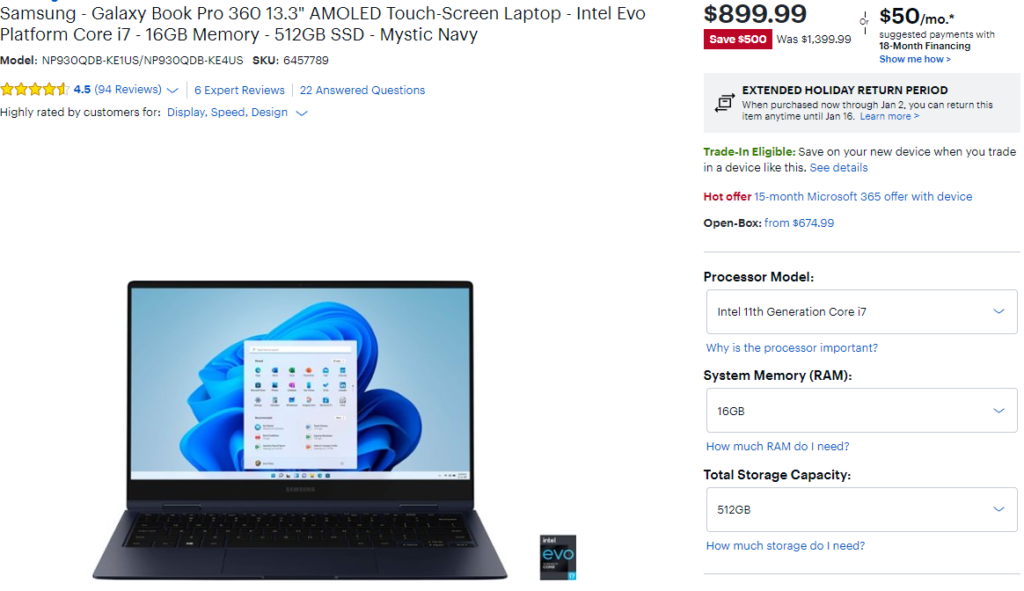 In addition to these great laptop deals, there are also outstanding deals on components to upgrade your PC along with some others that I'm going to toss down below. Have a wonderful Thanksgiving and have a safe and fun time shopping amazing deals Friday!!
Samsung NVME SSD
Crucial 1TB SATA SSD
Samsung 1TB SATA SSD

Nintendo Switch
Samsung Micro SD Card
Ring Video Doorbell Wired with Free Echo Dot