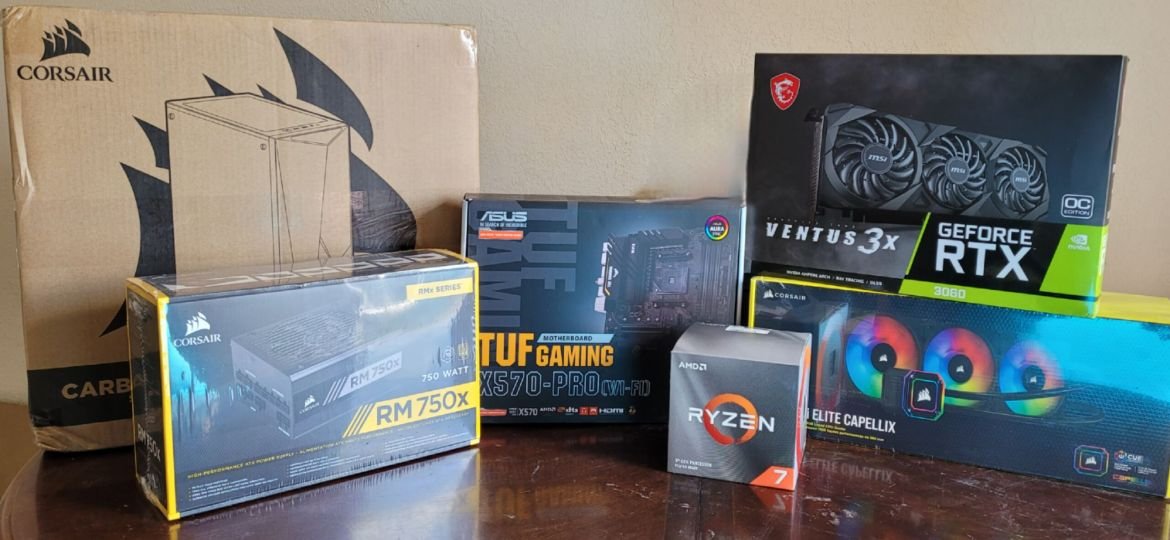 It's a well known fact for those who are considering building their own PC at this point in time, that there's a scarcity of some parts vital to the build. If you want to know more about how to build/buy parts for the PC of your dreams…here's where you'll find that info.
For awhile now the market for Graphics cards has been a tough one. This is partly due to the chip shortage caused by COVID, but is also due to mining operations. Scalpers create bots, which can auto-purchase these cards as they become available, further keeping you from that Graphics card you really want. All in all it's a pretty competitive market when it comes to buying these cards, so…just how can you get your hands on one of them? Too often scalpers have been winning by purchasing cards up as soon as they drop, and re-selling them, but sadly they're one of the only options left to get a card.
The question then remains, what do I do to get a card, and how can I still build the PC I really want? There are a couple of ways in which you can do this. The first way is to negotiate with a scalper. I have had some great luck in negotiating with them, as they're really not usually looking to make tons of money off of a card, but just enough to have made it worth their time. A lot of scalpers are also now posting cards on eBay, and some with the "make an offer" option. This is similar to negotiating in that the seller has a listed price, but you can offer what you want on it, and if their listing hasn't had a lot of attention…you'll likely get a positive response. The most I've managed to bring down a scalper on an eBay listing was 300 dollars, and while I have to disclose that's not typical…don't lose heart because it's at least possible. Another option to buy the Graphics card you want, is to get in the car and drive to your nearest Micro Center.
Micro Center is well known for their ability to give you a one stop shop experience when it comes to building a computer. They typically carry anything from graphics cards, to processors, and even RGB lighting for your case should you decide that's the route for you. Micro Center is typically more well stocked than most retail establishments, and lately with the shortage, you can't even purchase a CPU online from them, you have to arrive in person.
You might read this and think that you've been to the store so much lately trying to find what you want…that you just don't buy it. There is however, a trick to the timing of when you go to the store. Since as a tech repair guy I'm at Best Buy nearly every day, I've begun tracking what the best days are to get what you're looking for. Whenever I have a customer that needs a new CPU, or when I have a new build that needs to be done…I meander on over to the store on a Tuesday afternoon. Most of the big retailers like Micro Center and Best Buy have their biggest restocks on Tuesdays, and you'll have the best luck finding what you're looking for on these days.
Often times the online inventory at these tech stores is correct, so if you don't see it on the shelf, please don't panic. Tuesday of this week, I ran into Best Buy in search of inventory that showed available online, and it wasn't on the shelf. I addressed this with the Best Buy rep, and about 5 minutes later he was walking out with my new 5600x CPU. Bear in mind…this story can be a little different when it comes to graphics cards, however it's also the same day you'll have the best luck at Micro Center as well. While there's still a shortage, inventory counts online are generally accurate, so hop online first thing Tuesday morning(anytime after about 8:30) and you should see what's coming to your store that day.
Another alternative to the graphics cards that are impossible to get…is integrated graphics. While integrated graphics aren't as great as say a dedicated card, it will still work for those lighter builds…and it will get you by until whatever GPU you want is attainable. Up until this point Intel has offered integrated graphics with most of their CPUs on the market, however AMD hasn't. This year all of that changed, with the release of the Ryzen G series processors. AMD has recently released the 5600G and 5700G Cezanne CPUs that include integrated graphics while still offering their classic well rounded AMD processing power. Of course if you're doing high-powered gaming, this may not be the answer for you long term, but if you're not a heavy gamer, this CPU could work. While gamers and non-gamers alike love their high powered processing, careful planning and a watchful eye using the tactics I've listed above should yield you some positive results.
Of course as always, if you need help building your PC, BG Tech Repair is always here to help, and would love to earn your business!