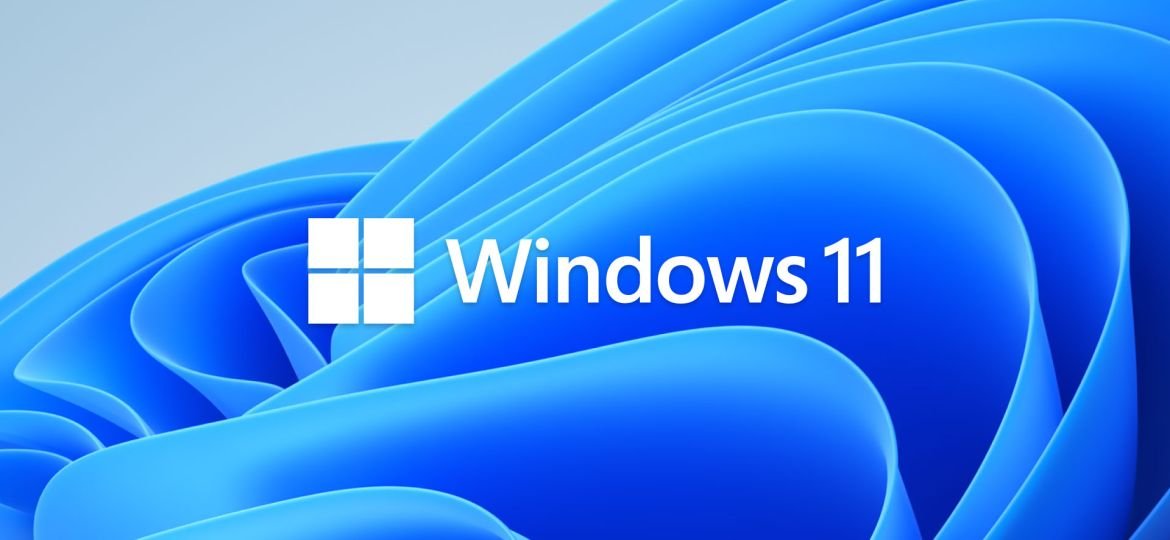 We've heard a lot about Windows 11…but we also haven't. Microsoft hasn't been pushing it super hard on us… but they did officially announce an "End of Support" date for Windows 10…which it seems like everyone is just getting used to. Why would they go and get rid of something that's supposed to be the "Last Ever Version of Windows" in pursuit of something different? What is Windows 11, and what does it really offer that Windows 10 doesn't? These are just a few of the questions we're going to touch on today.
Is Windows 10 really… Over?
If you've become a fan of or have gotten used to Windows 10…there's good news for you. The news is that Windows 10 is not "over", and no one is twisting your arm to upgrade you to 11, similarly to how they did with the 7/8 upgrade to 10. Windows 10 was what Microsoft deemed their "Last Ever Version of Windows", but I think many of us knew that was kind of too good to be true. So why is Microsoft releasing a new operating system, and calling it Windows 11? Well, the simple fact is…Windows 11 is very different in a lot of ways, that really make it too different from Windows 10 to continue to call it "Windows 10". I've touched on the fact that Microsoft isn't twisting your arm to upgrade to 11 from 10, and here's why; your device may not even be compatible! Microsoft is taking their time rolling out this new operating system to try to get it right, and the early adopters thus far are leaving mixed reviews. While Windows 10 has been a very strong, and stable operating system, Windows 11 still has some quirks, but it's not terrible. There is good news for you though if you're hoping to continue using Windows 10 for the foreseeable future. Microsoft is going to continue to support this operating system until October 14th, 2025. This means that at this point, you still have more than 3 years to enjoy the Windows 10 you've known and loved, before it's simply no longer supported by Microsoft. Once 10 becomes a thing of the past you will need to upgrade if you want to stay secure, continue to get important updates, and maintain a safe experience on your PC.
what's different about Windows 11?
There are a lot of familiar things about Windows 11 when you look at it in comparison to Windows 10, but the biggest difference, is the security factor. Windows 11 is actually not available for "upgrade" for those who are running PCs that do not have the Trusted Platform Module (TPM) version 2.0. Without getting into too much detail on what TPM is…it's best to just say that it's a Secure Platform that allows for Windows to authorize, and authenticate the hardware you use, for use with their operating system. This allows for a more secure experience, faster boot times, and an overall improved experience when starting your machine. Since Microsoft's chief goal with Windows 11 is to provide a more secure, safe, and improved experience, Windows 11 utilizes TPM 2.0 to keep you safe. This of course means any PC that doesn't have this TPM 2.0 chip, is automatically ineligible to run Windows 11. Most PCs before 2015…likely don't contain this chip and won't be able to run Windows 11. Microsoft has made it even more difficult to make your PC upgradeable to Windows 11 by limiting the processor list that's eligible to run the new OS. Microsoft has released a list of supported Intel and AMD processors, and while the news is good for most AMD users, for Intel users, 8th gen is the furthest back the list seems to support at the current time. If you are someone however, who is dying to have Windows 11, and your CPU is not on the list provided by Microsoft, you can still get around it by installing Windows 11 on your device from a flash drive.
Is it a similar experience?
Windows 11 is not "too different" from Windows 10 right now, but there really are some key differences to take note of. The first being the difference that everyone will notice, which is the taskbar. Typically, the taskbar was moveable and crazy customizable, however in Windows 11, you do lose some of that freedom. The taskbar can no longer be moved to the sides or top of the screen, and the size of the icons on the taskbar can no longer be made small if you feel they're too large. Additionally, to start out with there are some pesky apps you'll have to turn off on the taskbar if you don't want them to show by default. Those apps are search, task view, Widgets (which shows your weather, news, and other things) and Chat, which I haven't taken the time to figure out just yet, and probably never will. You'll notice on my screenshot up above that these are all turned off. This is due to the fact that because you can't resize icons on the taskbar, it quickly becomes crowded when you want to pin your most used programs to the taskbar. Search is also integrated into the start menu, which has also undergone a refresh in Windows 11, so I've opted to not display a search Icon on my taskbar.
---
The Start Menu
Another chief complaint I've heard about Windows 11, but that I've actually come to enjoy using, is the start menu itself. It's been totally redesigned to be smaller, but expandable, and relatively easy to navigate. I appreciate that when you click on it, it doesn't have to take up half of your desktop with live tiles of apps you never use, like Windows 10 would do. You'll notice the start menu is broken into two sections, with a search bar at the top. The top section is all of your pinned applications, with a spot up above them to see all of your applications in one place. I personally haven't had the time to customize this on this PC, so what you're seeing is a screenshot of my new laptop's start menu. When you click all apps, you'll be taken to a page that shows you a scrollable list of all your apps, while the recommended section simply shows you all of your recent files/apps that you've used. This is to hopefully help you access some of those items more easily, so you don't have to spend as much time digging. If you click on the "More" button in the upper right of the recommended section, it simply displays a more comprehensive list of all of your recent files/applications. The search function at the top is very similar to the integrated search function in Windows 10, where the bar will allow you to search for either files/apps on your PC, or search Bing for pretty much anything you want.
---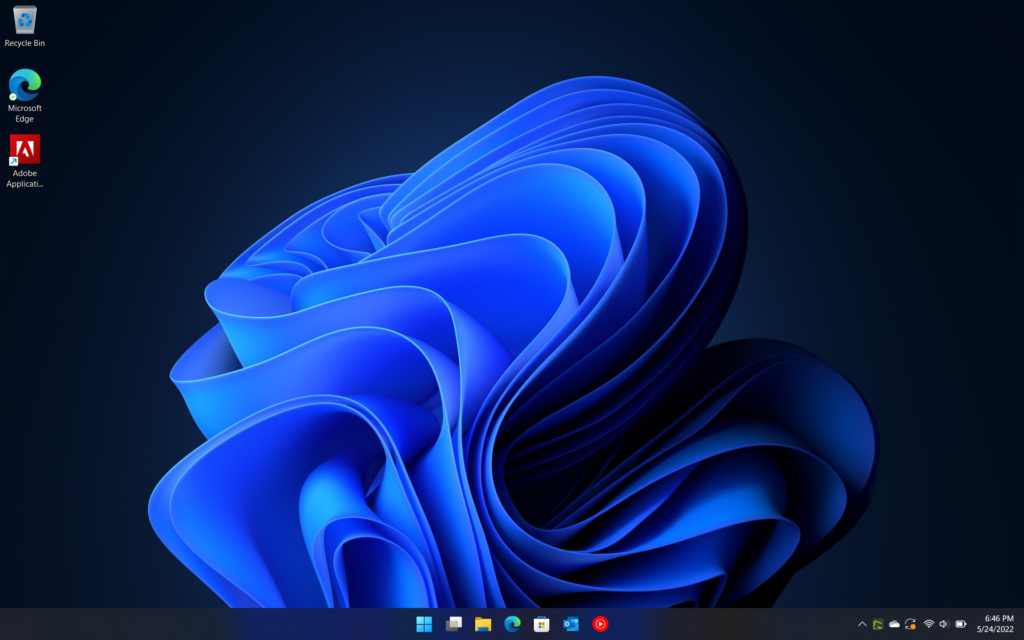 The Desktop
The desktop itself hasn't changed much, as you still have the option to have your icons in any order, as I'm sure you always will, but taking a look yet again at the taskbar and start menu you'll notice one key difference, and that is that the start button is now in the center of the screen, alongside your quick launch icons. Luckily, you are able to modify this setting in the taskbar settings for now, to bump it back over to the left as most people are used to…but if you're like me, you'll embrace the change and leave it, because honestly…it's not that big of a deal.
---
Windows Explorer
Windows explorer has also gotten a face lift with some rounded corners, and colorful folders, however one vital thing has changed with windows explorer, and that is the right-click-menu. What used to be a full-fledged menu, is now a partial menu with the option to expand and see "more options" the options that are in the expanded menu seem like relatively basic functions, so it's important to note…you'll probably have to look for these the first time or two you want to find them. Under show more options you'll find the options such as "Copy", "Delete", and "Rename". Why Microsoft chose to collapse this menu is beyond me, however it does seem to clean up the right-click menu, and just keep it smaller/more compact which seems to be the goal of the visual presentation of Windows 11.
---
SO, is it worth the upgrade?
I'll put it this way… If you're afraid of upgrading, don't feel the need to do so now, because you do have time. If you're like me however, and you don't mind trying something new, and your machine is eligible, don't be afraid to upgrade. Windows 11 offers a good experience but has some quirks and differences from Windows 10. It seems stable and while there was a recent update issue causing Blue Screens of Death, it has been corrected with the next update, and is stable once more. So, if you're excited, curious, or even if your machine has been pestering you to upgrade, I will tell you from experience, it's definitely worthwhile. Give it a try! You never know if you'll actually enjoy it!